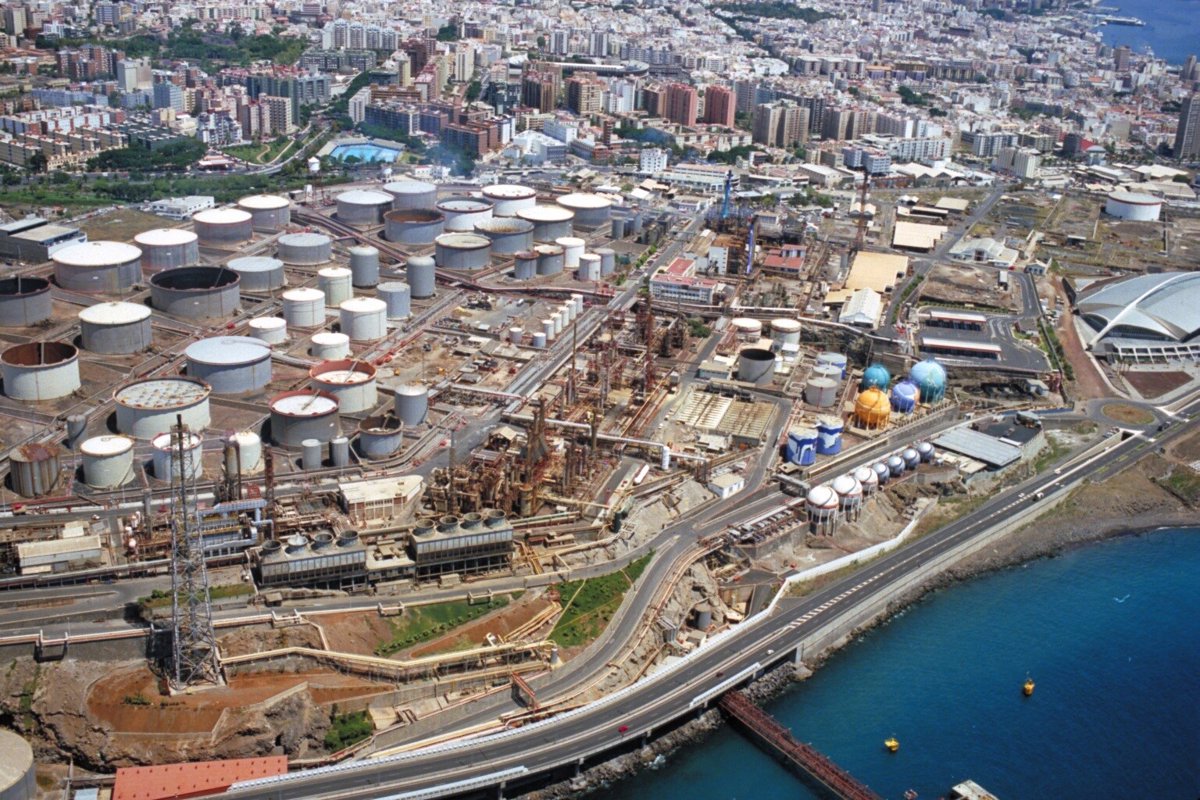 MADRID, May 22. (EUROPE PRESS) –
The Third Vice President and Minister of Ecological Transition, Teresa Ribera, will attend this Monday at the beginning of the dismantling works of the Cepsa refinery in Santa Cruz de Tenerife, which came into operation in 1930.
Various authorities will attend the event, such as the President of the Government of the Canary Islands, Ángel Víctor Torres, the Mayor of Santa Cruz de Tenerife, José Manuel Bermúdez, the President of the Cabildo de Tenerife, Pedro Martín, and the CEO of Cepsa, Maarten Wetselaar.
As reported by the Canarian Government after the authorization of the works at the end of last January, the first phase of action includes the dismantling of non-operational units and the decontamination of the soil, while the following will focus on the environment where the storage tanks are located. crude storage.
The start-up of a new storage park in the Port of Granadilla, for which Cepsa already has an administrative concession and which is expected to become a reality in 2025, together with greater use of other facilities that Cepsa already has company on the island, will allow the start of the works of the second phase, which will entail the uninstallation of the remaining refinery equipment.
The dismantling of the Cepsa refinery in Santa Cruz de Tenerife is part of the agreement between the city council and Cepsa called 'Santa Cruz Verde 2030', through which the urban regeneration of a space that occupies some 500,000 square meters will begin .
Cepsa's CEO, Maarten Wetselaar, highlighted at the end of last January that the company "has made an enormous contribution to the social and economic development of the Canary Islands for more than 90 years", stating its "clear desire to continue with this commitment in the future" and asserted that the agreement with the City Council is a "great example" of that ambition.
Despite the dismantling of the Santa Cruz de Tenerife refinery, whose work will be fully funded by the energy company, Cepsa still has two other facilities of this type on the Iberian Peninsula: one in Huelva and the other in Gibraltar-San Roque.
The energy company's 'roadmap' provides for an investment of between 7,000 and 8,000 million euros until 2030, of which 60% will be allocated to sustainable businesses from 2023. In addition, within this strategy, it will transform its refineries in Energy Parks, which he hopes will become the gateway to Europe for the export of green hydrogen, a technology in which he aspires to become a leader in Spain and Portugal.