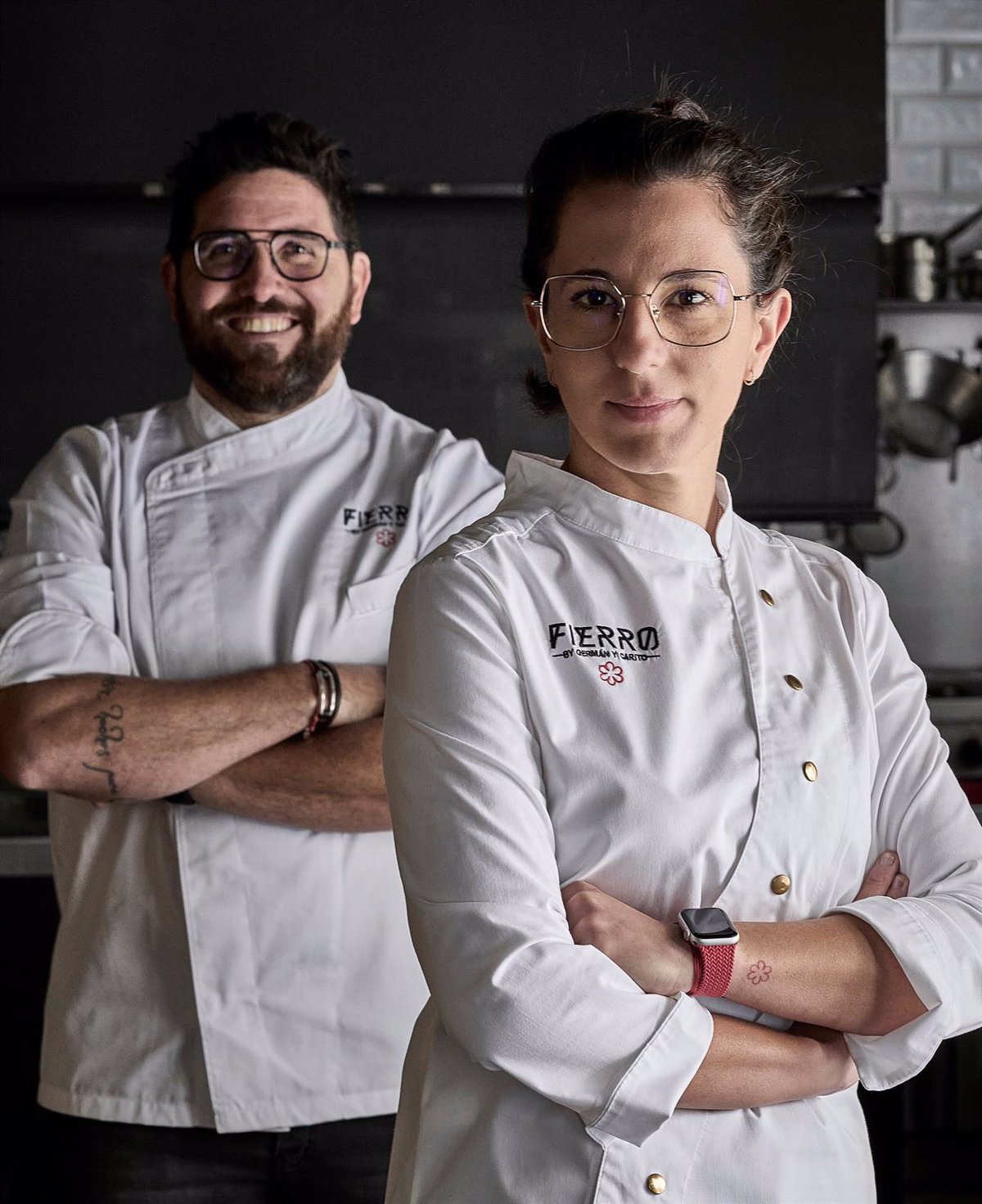 SANTA CRUZ DE TENERIFE, June 28 (EUROPA PRESS) –
Germán Carrizo and Carito Lourenço, the chefs of 'Fierro de Valencia' (with a Michelin star), will be the stars of the new and exclusive 'jam session' 'Top Dinners Frimancha 23', with a dinner with the chef from 1973 Taste, Diego Schattenhofer, at the Villa Cortés GL Gastronomic Hotel on July 8.
Germán and Carito, both Argentines, decided, after finishing their cooking studies, to travel to Spain, stopping first at the mythical 'Submarino' by Vicente Torres in Valencia (a Michelin star) and later on at 'El Poblet' by Quique Dacosta (currently, Quique Dacosta), where they achieved two stars.
Later, they ran the kitchens at Vuelve Carolina and El Poblet Valencia (where they got a Michelin), both run by Quique Dacosta.
In 2013 the two embarked on the 'Gastronomic Tandem' project, from where they offer advice and training for professionals in the field of restoration.
In 2015 they opened 'Fierro', a restaurant that is committed to an exclusive experience for 12 diners and a journey through flavor, the Mediterranean, tradition and technique and which earned them the first Michelin Star in 2022.
Together they also create 'Doña Petrona', a restaurant whose menu combines homemade dishes from Spain) and Argentina, and both are professors at the Basque Culinary Center, Gasma/UCH-CEU and CdT de Valencia.
Thus, Carrizo and Lourenço, who have just starred in a 'four hands' a few days ago at the 50 Best Restaurants gala in Valencia with Mauro Colagrego, 'Best Chef in the World 2019-2021' and current 'Best of the Best', will bring Tenerife the great explosion of its transatlantic mestizo flavors to intertwine with the rabid Canarian avant-garde of aboriginal inspiration of Diego Schattenhofer.
UNPUBLISHED FORMAT IN SPAIN
This 'dinner-jam session' format with Diego Schattenhofer is totally unprecedented in Spain and has been worked on by 'Fierro' from the great product of the Valencian Mediterranean and, by Schattenhofer, from the ocean and the lands of Tenerife.
In this way, it is a meeting at the gastronomic summit where technique, passion, two seas in alliance, creativity and surprise will configure an experience in stereophony.
Among the elaborations that Carrizo and Lourenço will present stand out pieces as groundbreaking as strawberry and veal, llama eggplant, parsnip, Creole shrimp, their version of vitello tonnato and lemon-thyme.
Schattenhofer will propose works of the caliber of radical fish from the Atlantic Ocean matured with its veil and broth of moss algae; the freeze-dried codium biscuit with sea urchins and bluefin tuna bottarga; sweetbreads with parmentier of pretty potatoes and smoked chimichurri; the depth tablet with josper sweet potato, goat flower cheese and boiled red mojo emulsion; the captivated goat versus pigeon and the 2023 version of the 'Eat Tenerife' dessert.
For its part, the harmony of wines will feature great Canarian wines such as the sparkling El Paisaje Blanc de Noirs 100% black list; the Finca La Habanera list white; the Finca La Habanera Creole albillo; the Vidueño Finca La Habanera; the Finca La Habanera is listed in black and the Arautava Gran Reserva is listed in white.