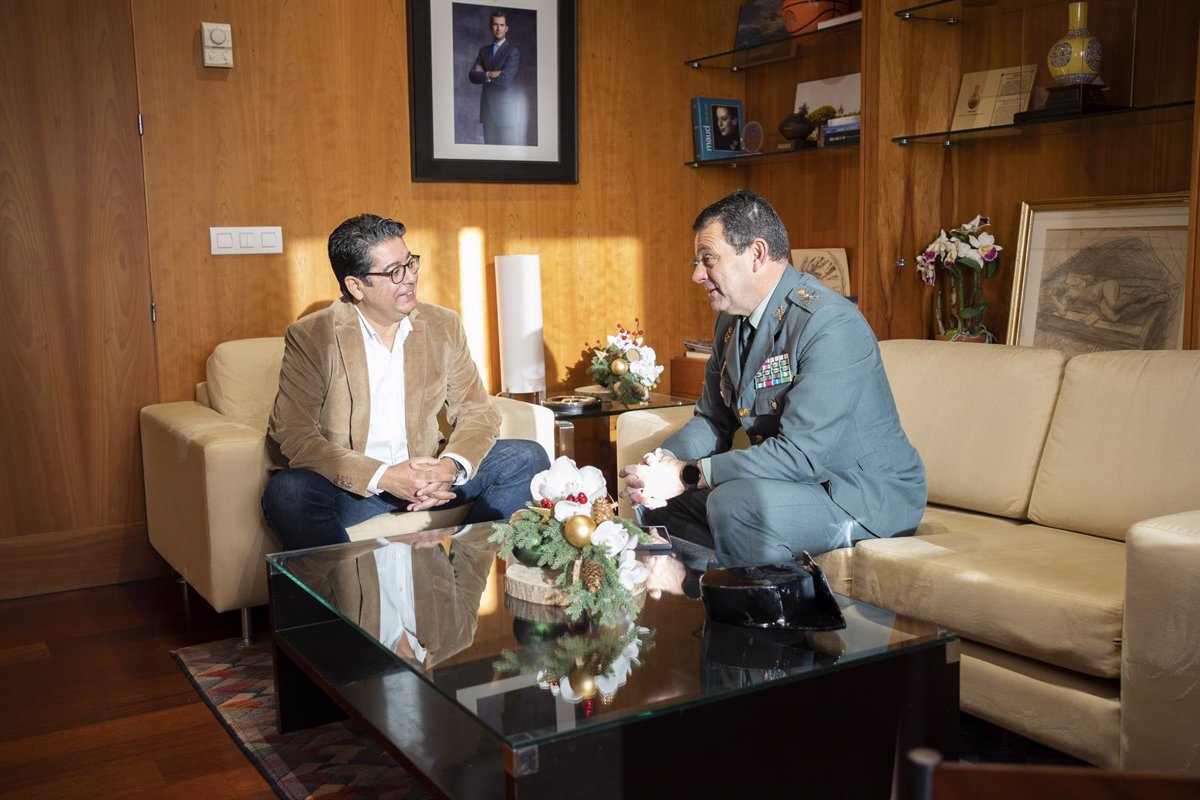 SANTA CRUZ DE TENERIFE, Dec. 19 (EUROPA PRESS) –
The president of the Cabildo de Tenerife, Pedro Martín, has received the new chief general of the Civil Guard in the Canary Islands, Juan Hernández Mosquera, at the Insular Palace.
Born in Pontevedra, Juan Hernández Mosquera has served as commander and colonel in the functions of head of the Section of Plans and Studies in the General Staff of the Civil Guard. Last November he was appointed to command the 16th Zone of the Civil Guard of the Canary Islands.
The president has conveyed his best wishes to her in this new professional stage on the islands and has emphasized the importance of cooperation between the different security forces and the different institutions in order to provide a better public service to citizens.